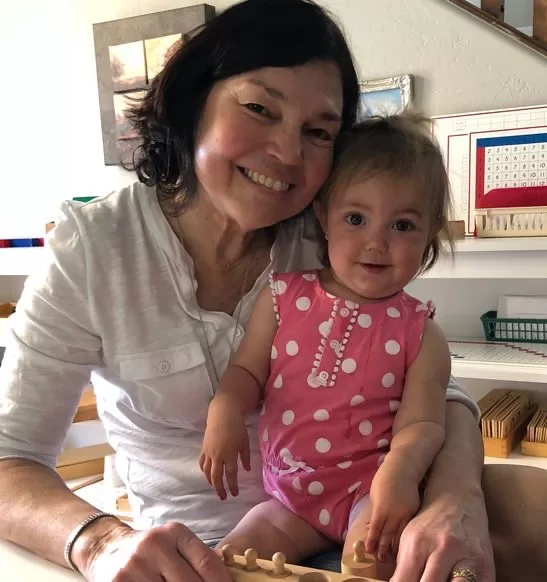 Parent, Grandparent, Montessori Educator, Parent Coach and Child Advocate – Mrs. McNabb has spent her 40-year career supporting and guiding children, teachers and parents. 
As a child, Nancy would line up her dolls in rows and teach them to read from her blackboard and desk. Nancy grew up in Miami, Florida and throughout her elementary and high school years  was involved in leadership and service-oriented roles helping others. She always wanted to be a teacher and help children learn and become successful people. 
Nancy earned her undergraduate degree in Psychology and her Masters in Rehabilitation Counselling at Florida State University. She discovered Montessori while she and her husband were expecting their first child and she knew she had hit the jack pot!  Dr. Maria Montessori had discovered the "Secret of Childhood" and understood the profound quality of the young child's mind over 100 years ago. 
Nancy found Montessori's philosophy to be inspiring and true to her heart and immediately pursued the Montessori Early Childhood training. Deeply driven, Nancy has started three Montessori schools over her 37 year career. During that time she also earned her Infant/Toddler Montessori Certification and completed a course as a Montessori Administrator. 
Now, Nancy is dedicated to creating an authentic and quality Montessori experience for children from infants through kindergarten at Explore Montessori.