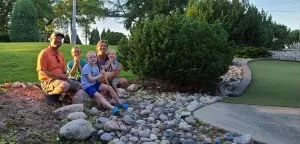 Laura Maheux – Director
Laura grew up in New England, but spent most of her adult life in Colorado. She moved to Montana recently and looks forward to form a warm, fun, and adventurous community in her family's new home.
She enjoys reading, gardening, cooking, and yoga. She also enjoys a handful of outdoor adventure sports. After college she hiked most of the Appalachian Trail.
Laura earned a degree in Art and K-12 Education and then a Masters Degree in Educational Psychology & Early Childhood Development. She also worked as a North American Mentor Teacher through the University of Colorado and studied with The Outdoor Classroom Project in LA.  
Her favorite parts of this career are enjoying aspects of nature and art with children. Laura approaches her work as a service towards not only children, but the family as a whole.